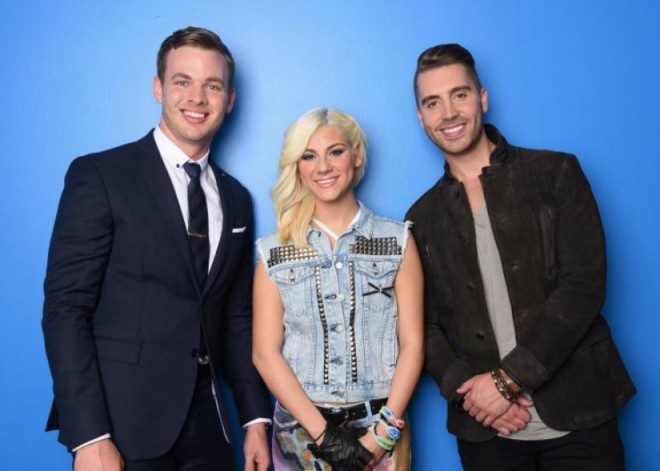 After weeks of auditions, pulled sponsorships, label changes, throwing fun contestants under the bus, the final performances are here at last. Thanks to the announcement that American Idol is ending next season, the final two contestants performances are unfortunately under a more rigorous microscope than usual. It's definitely unfair to them, but then again, the show's always been kind of unfair. I'm sure the news will pull in some more viewers than usual this final week, at least. But if last night was indicative of what we could look forward to for the final season, I'm not sure what to do anymore.
At the top of the hour, due to the weird scheduling shenanigans this season (which I hope get fixed next go around), the Top 3 was whittled down to the final two as Jackie "Jax" Cole was eliminated. I considered the fact that Jax might unceremoniously be let go in third place, but I never thought it could actually happen. I was as broken up as she seemed to be, and the thought of yet another interesting contestant going home instead of the plain white dudes hurt so much. Only serving to reinforce how boring this season has been, Jax was sent home without getting to perform her possible coronation song. It's a damn, damn shame and only helps AI's naysayers.
So a very boring final bout between Nick Fradiani and Clark Beckham, we got three songs: Encore of a favorite performance (or "Flashback"), one chosen by series creator Simon Fuller, and the final winner's coronation song. Read on for the recap.
Gonna miss you, Jax.