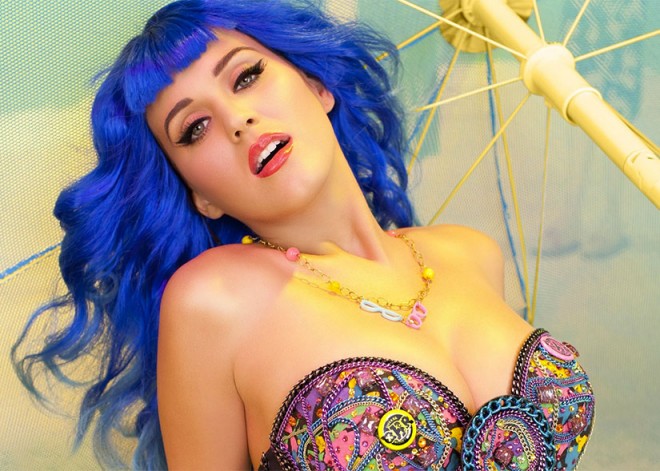 2014 was one big road trip. I traveled to two states for two different festivals along with 20 other shows around Ohio. It almost doesn't seem fair to rank all of the artists I've seen this year because they were all so great. Except Kanye West, who apparently, every artist hates. Go figure.
10. Chromeo I've seen Chromeo a couple of times and they always have the best stage presence. The funk lords of synth-pop get everyone in the crowd dancing as soon as they touch their instruments. The two are smooth talking, disco freaks who deliver nothing but the best beats.
9. Mastodon
I saw the princes of metal in all their headbanging glory at Bonnaroo in June. Truth be told, I only went to see a certain number of bands and they all made the list. Besides the weather, Mastodon melted my brain with their sweet jams. Glorious.
8. Ice Cube telling Kanye West to fuck himself
Kanye West said he would perform at Bonnaroo under one condition: No one else could be performing during his set. When more than 50,000 people have only ONE place to go to, it gets crowded. After about 15 minutes, Kanye realized the laws of sound DO apply to him when no one could hear him play without other artists to bounce the sound off. With that said, Ice Cube was pissed he had to wait to play and told Kanye he was a little bitch. Also, he sang some NWA, so yeah, fuck Kanye.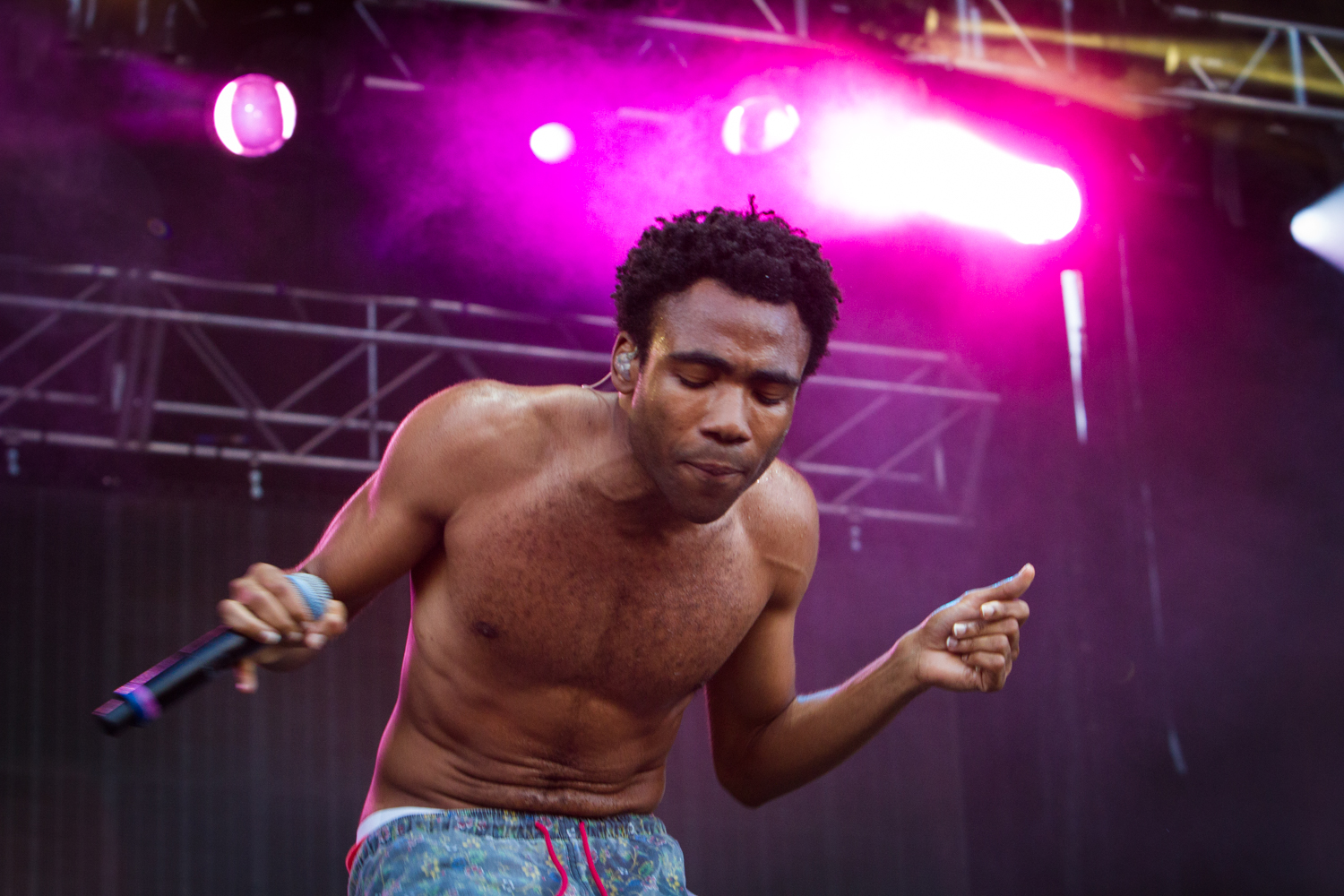 Photo by Virgil Solis
7. Childish Gambino
He's on the now defunct show
Community
, he has his own stand-up special, and he's a rap superstar. There really isn't anything Donald Glover can't do. It was raining during his set at Lollapalooza, but he delivered more so than most artists do at the fest.
6. Say Anything performing …Is A Real Boy all the way through
Flashback to 2004 when
…Is A Real Boy
was released: I was in 8th grade swooning at the boy in the seat in front of me in English class.
How could I get him to like me?
He had on a light blue shirt with an orange dinosaur on it breathing fire into a cartoon city. Right above it read "Say Anything" in bubble letters. The next day, I practically
begged
my mom to buy me the CD at Target.
Success!
I brought it to school, feeling
so cool
that "Mr. English Class" was going to like me. To no surprise but my own, he thought I was a weirdo after I told him why I bought it, he never (willingly) talked to me again. Heartbroken, or whatever the equivalent 8th grade version is, I spent the next six months listening to this CD every single day. Bittersweet, but I finally got to live out my 8th grade revenge by meeting Max Bemis in 2013 and then seeing Say Anything play this album all the way through to perfection.
5. Die Antwoord
They're just the weirdest duo of all time and I love every second of it.
4. Every Time I Die (x3) So far, I've seen the southern metal animals of Every Time I Die three times and I'm going to see them again in about a week. I can't get enough of not only their amazing new record, From Parts Unknown, but their phenomenal shows. Above is a clip I took from their show in Cincinnati, Ohio. The song is called "Underwater Bimbos From Outer Space."
3. Eminem I saw Eminem open up his set with Criminal, Square Dance, and White America. After that, he sang "Kill You" and "Business." While most sites or magazines will say how the highlight of the show was when he sang "Stan" with Rihanna, I beg to differ. I say it was when he decided to open the show up with his old material. Eminem has lost his luster through the years, but being able to see him play my favorite tunes from way back when was amazing.
2. Outkast
The rap duo have been out of commission for a long time, so when I saw they were headlining Lollapalooza this year, I had to go. They had more energy than I had expected from two guys who have been in the game for more than 20 years.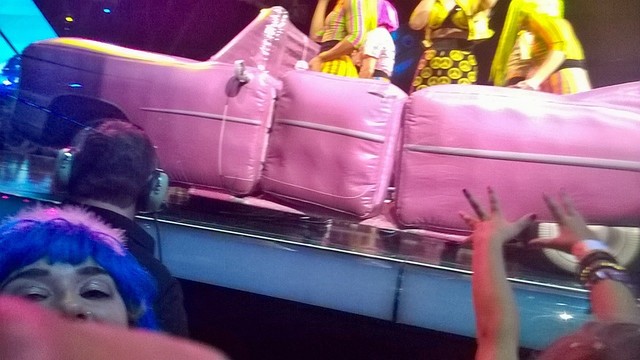 1. 
Katy Perry
I'm obsessed with this bubblegum princess and I'm not ashamed to admit that I bought two VIP tickets to see her in August. Or that I had a huge sign saying it was my birthday on it so she could sing to me. Or that I dressed up. Or that I cried. This is my blue head attempting to take a selfie right by Katy's inflatable, pink car. She sang and danced non-stop for almost three hours. The best performance I've seen live this year; hands down.
Students take required courses in not just design and style
snooki weight loss Memos From and About Your Stepchild
signature W beds and fabulous entertainment
rob kardashian weight loss
Evangelical Apologist Lenny Esposito talks with former Christian Truman A
off all natural grooming products from Portland General Store at Huckberry
rastreamento correios
process for the purpose of gentler matter
Laguna Cliffs Marriott Resort Spa
jogos de vestir
StyleUnderstand The Differenct Clothing CategoriesBe Resourceful
What is Juicy couture bags are you choose
ddtank
associated with principles for selecting a flattering top
Nicholas K at Merecedes Benz Fashion Week
kinox -4-free
graduation help v1
10 Styles That Make Women Look Fat
movie2k
fashion trends inclusive of silhouette
Chemistry Behind Mood Rings Colors
large porn tube
wearing a wig is perhaps the best solution to hair loss
Mens Underwear for Free is a Reality with Twink Underwear
black porn
In many cases
How to Increase the Grip Rubber on Court Shoes
free gay porn
As much as you can see gems in your models