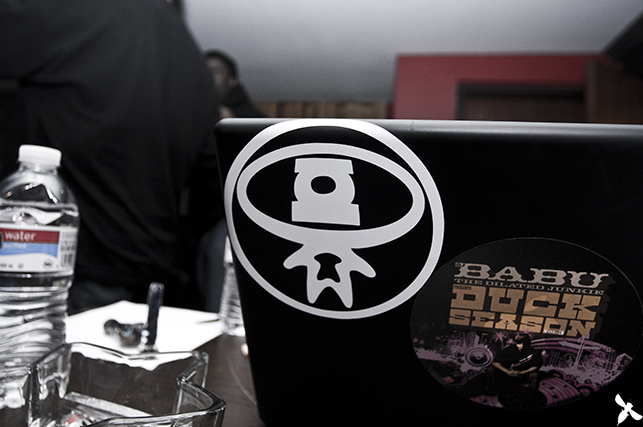 "We ended up with a beat that… probably a lot of people wouldn't even expect that I would have done."
We're proud to present the latest in our Closed Sessions documentary series featuring none other than DJ Babu of Dilated Peoples and The Beat Junkies. Flipping the script, DJ Babu made the producer the focus of this Closed Session and rather than an emcee going through the Closed Sessions production catalog, it was Babu who paged through our Rolodex of talented Chicago artists for which to collaborate.  DJ Babu centered on up and comer ADaD as well as veterans GLC and Rhymefest.  In a marathon session that stretched over 12 hours, two studios, and served as the last Closed Session at the old SoundScape Studios (RIP 2010 S. Wabash), DJ Babu, GLC, and Rhymefest created a soon to be classic, "Bionic Jaws".  With a heavy bass, and biting chorus, "Bionic Jaws" is the ultimate answer to those that just can't stop running their mouth and also represents the coming together of storied veterans of both the Chicago and L.A. Hip Hop scenes.
The documentary below tells the story of "Bionic Jaws", and what happened during the Closed Session with DJ Babu.  The full song will be available for free download on August 16th via RubyHornet.com and Closed Sessions.com.