[Mixtape] Action Bronson x Alchemist: Rare Chandeliers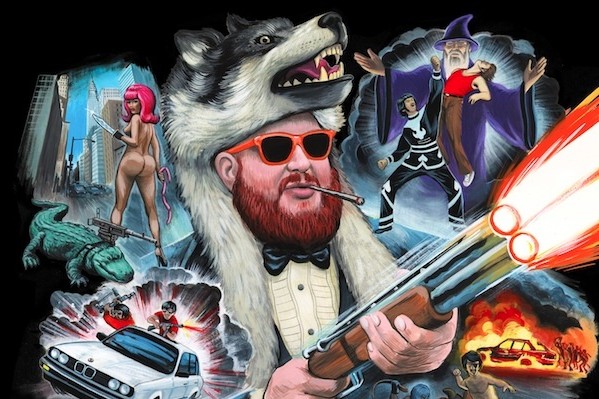 This may be November's most anticipated project, and half way through the month, Alchemist Rodney Dangerfield and Action Bronson The Symbol are here with their collaborative mixtape, Rare Chandeliers . Appearances from Mayhem Lauren, ScHoolboy Q, Evidence, Roc Marciano, Sean Price, his 5 Percenter sandwich and more.
You don't have to listen long to dig this one, it's all over after the introduction from Big Body Bess.  That's how you introduce a mixtape!