There can be few higher aspirations in life than bringing joy and happiness into the lives of others. Former Nintendo President, Satoru Iwata, who died yesterday aged 55, achieved this for millions of people around the globe. When we think of CEOs these days, we imagine soulless corporate suits crushing those lower down the ladder in pursuit of profit. Iwata could not have been further from that image. At a keynote speech in 2005, he famously stated that: "On my business card, I am a corporate president. In my mind, I am a game developer. But in my heart, I am a gamer."
Having stated his career as something of a prodigal talent in programming, working on such titles as Balloon Fight, Earthbound and various Kirby games, Iwata ascended the ranks at Nintendo to become the company's first President not descended from the Yamauchi bloodline. Where his predecessor, Hiroshi Yamauchi, was every bit the stoic, fiendishly brilliant businessman, Iwata transformed Nintendo into a company with a welcoming face that suited their line of games and characters which had been a staple of so many fondly-remembered childhoods.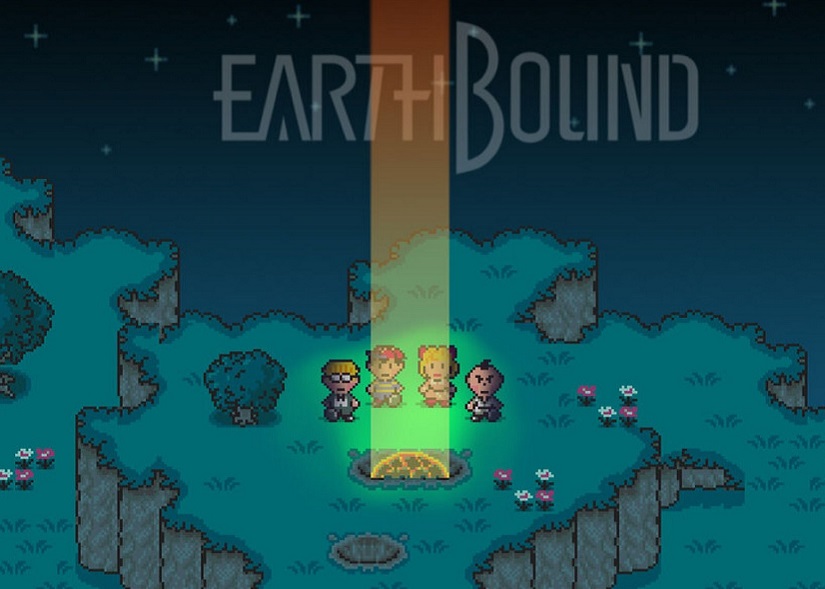 Iwata never lost his passion for the video games medium and his achievements are spoke of in hushed tones throughout the industry. He coded the NES classic Earthbound all on his own. He debugged the entirety of Super Smash Bros Melee in three weeks to ensure the game hit its scheduled release date. He ported the battle system from the original Pokémon Game Boy games to Pokémon Stadium in a week without any help from design documentation. When Game Freak were struggling to contain the world they had created for Pokémon Gold and Silver into a single Game Boy cartridge, Iwata developed a compression technique so efficient that the developers were able to fit the entirety of the previous games' world in there as well. If Shigeru Miyamoto was the genius behind many of the company's most enduring mascots, Iwata was the technical master whose brilliance may have operated behind the curtain, but was no less impressive or important.
It was during his tenure as Nintendo President that Iwata truly began leaving an imprint on gamers' hearts and minds. He oversaw the creation of two of the world's most successful and innovative consoles, the Wii and the DS handheld. Both were dismissed at launch by competitors, yet went on to achieve groundbreaking global sales. For all they lacked in cutting edge hardware, both offered a diversity and whimsy in their games library that could not be found anywhere else. It was during this time that Iwata also began working to soften the company's image, offering an unprecedented level of openness and accessibility to its fans. In his Nintendo Direct online presentations, which he used periodically to announce updates on new games, he showed off a famously self-deprecating, meme-conscious sense of humour as the loveable half of a double act with Nintendo Of America's burly COO, Reggie Fils-Aimé. In his Iwata Asks interviews, he gave unprecedented insights into the thought processes of some of the world's most important game developers.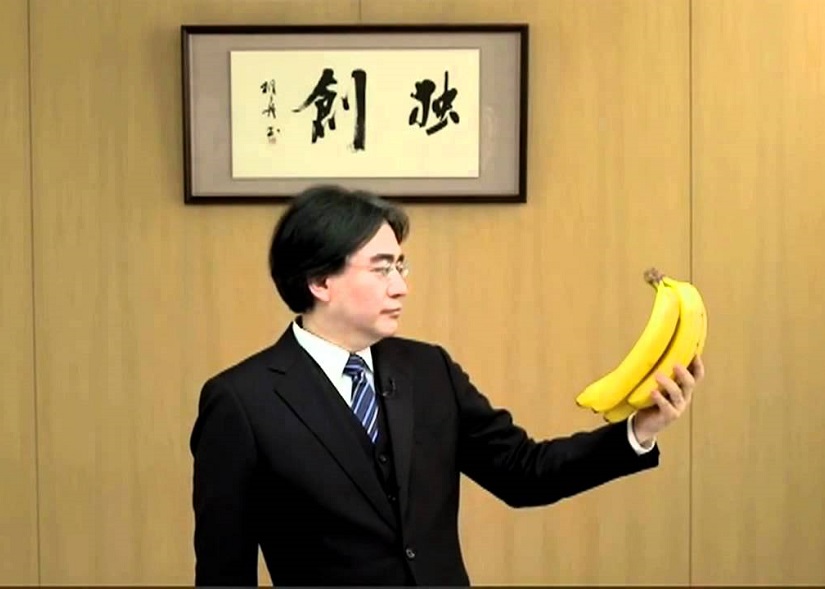 When the Wii's successor, the Wii U, struggled out of the gate, Iwata showed that his kindness was not limited to his public persona. Facing severe pressure from shareholders to lay off employees and embrace the cynical practices of free-to-play gaming which had become so prevalent and lucrative elsewhere, Iwata resolutely stuck to his guns, firmly believing in the importance of respecting and trusting the company's core fanbase. In 2014, he elected to cut his salary in half in order to avoid having to cut employee numbers as a consequence of poor financial results. This act of astonishing humility and, yes, understanding stood in stark contrast to the actions of other multinational CEOs at the time, who spent much of the financial crisis protecting themselves and their salaries at all costs.
Whether remembered making his signature 'direct' hand gesture, holding up a bunch of bananas, or in the puppet form so immediately embraced in last E3's Digital Presentation, Iwata personified all the qualities which made Nintendo so special to so many people around the world, never straying from his core belief that video games are meant to be fun for everyone. He oversaw one of the most creatively and financially successful periods in the company's history. Even with the recent downturn in fortunes with the struggles of the Wii U, he was in the process of modernising the company with moves into mobile gaming and toys-to-life, on course to right the ship without compromising its all-important central values. Most importantly, he was a man of singular nobility, talent and generosity, who was always loved and respected even by those who sometimes did not agree with his decisions. The outpouring of grief following his passing is testament to how deeply he was loved by those touched by his work and who felt welcome into the accepting, open-hearted Nintendo community he was instrumental in creating. Though his death leaves us with tears in our eyes, his legacy left smiles in our hearts.
Thank you, Iwata-san. You really were a Super Player.
R.I.P. Satoru Iwata, 1959 – 2015