Proceeding the news of the upcoming release of their album, "Lousy With Sylvianbriar," Of Montreal announced the dates for their US tour this fall. They will be starting off the tour in their home town of Athens, GA and traveling the country for about a month, hitting most major cities and hot spots.
It is impossible to encapsulate the awesomeness of Of Montreal in words, their sound is ever-changing and is a fanciful melting pot of musical styles, making it near impossible for you not to like at least one of their albums. "Lousy With Sylvianbriar," takes you back to some of the group's early recordings, bringing out a vintage 70s vibe that Of Montreal does so well. Lead singer/songwriter/front man Kevin Barnes wanted to take a more native approach to recording this album and with the help of engineer Drew Vandenberg (Deerhunter, Toro Y Moi) did just that, recording "Lousy With Sylvianbriar" in Barnes's basement on a 24-track tape machine.
The album will be released on October 8th via Polyvinyl Records on CD/LP/cassette/digital.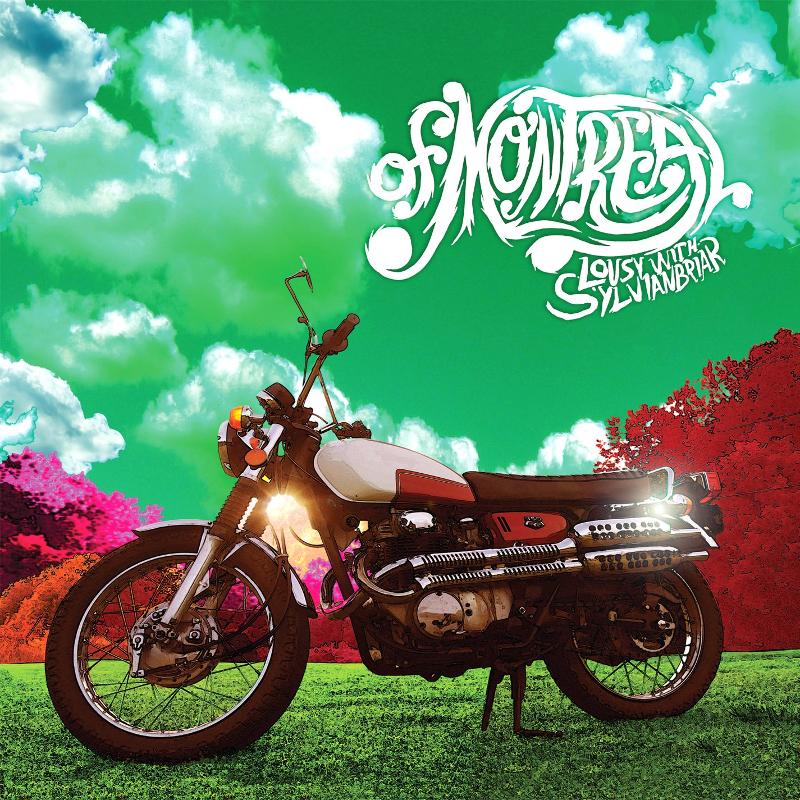 TOUR DATES
10/18/13 @ 40 Watt Club – Athens, GA
10/22/13 @ Cat's Cradle – Carrboro, NC
10/23/13 @ U Street Music Hall – Washington, DC
10/24/13 @ U Street Music Hall – Washington, DC
10/25/13 @ Union Transfer – Philadelphia, PA
10/26/13 @ Middle East – Cambridge, MA
10/27/13 @ Music Hall of Williamsburg – Brooklyn, NY
10/28/13 @ Music Hall of Williamsburg – Brooklyn, NY*
10/29/13 @ Beachland – Cleveland, OH*
10/30/13 @ Lincoln Hall – Chicago, IL*
10/31/13 @ Majestic Theatre – Madison, WI*
11/01/13 @ Cedar Cultural Center – Minneapolis, MN*
11/02/13 @ Waiting Room – Omaha, NE*
11/03/13 @ Marquis Theater – Denver, CO*
11/04/13 @ Urban Lounge – Salt Lake City, UT*
11/05/13 @ Korah Shrine – Boise, ID*
11/06/13 @ Neomos – Seattle, WA*
11/07/13 @ Wonder Ballroom – Portland, OR*
11/08/13 @ Great American Music Hall – San Francisco, CA*
11/09/13 @ Great American Music Hall – San Francisco, CA*
11/10/13 @ Echoplex – Los Angeles, CA*
11/11/13 @ Largo at The Coronet – Los Angeles, CA*
11/12/13 @ Club Congress – Tucson, AZ*
11/14/13 @ Trees – Dallas, TX*
11/15/13 @ Mohawk – Austin, TX*
11/16/13 @ Howlin' Wolf – New Orleans, LA*
 11/17/13 @ Terminal West – Atlanta, GA*