Tag:
Truck North
This is my favorite blog post I've ever written… Working with artists to create new music, new ideas, and new contributions to Hip Hop culture is something I've always wanted to do as a writer and a DJ. So, while the first Closed Session happened in June with Curren$y, this EP has really been years and years in the making…
Closed Sessions Vol. 1 is available for free download. The free EP includes 9 original songs as well as 5 interludes, liner notes containing the story behind each track as well as individual artwork for each song, and links to each Closed Sessions video giving fans a look at the recording process.
We're all very happy and eager to share the full EP, that could not have been done without everyone at RubyHornet, Closed Sessions, SoundScape, as well as the readers, artists, managers, promoters, and others who helped make connections happen.  Please download the EP, digest the liner notes, go back and watch the videos, and most importantly… enjoy!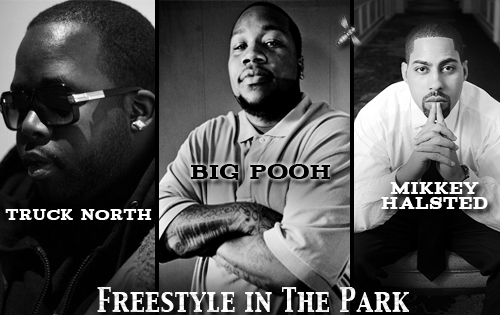 You read it right, we got these three mean emcees together for a "Closed Session" session, and afterwards took it outside for a Freestyle In The Park.  Truck North and Big Pooh set it off, before our hometown cat, Mikkey Halsted takes things to a whole other level.  I think you'll notice his face snarl up about half through…just watch and you'll see what I'm talking about.  Fierce!