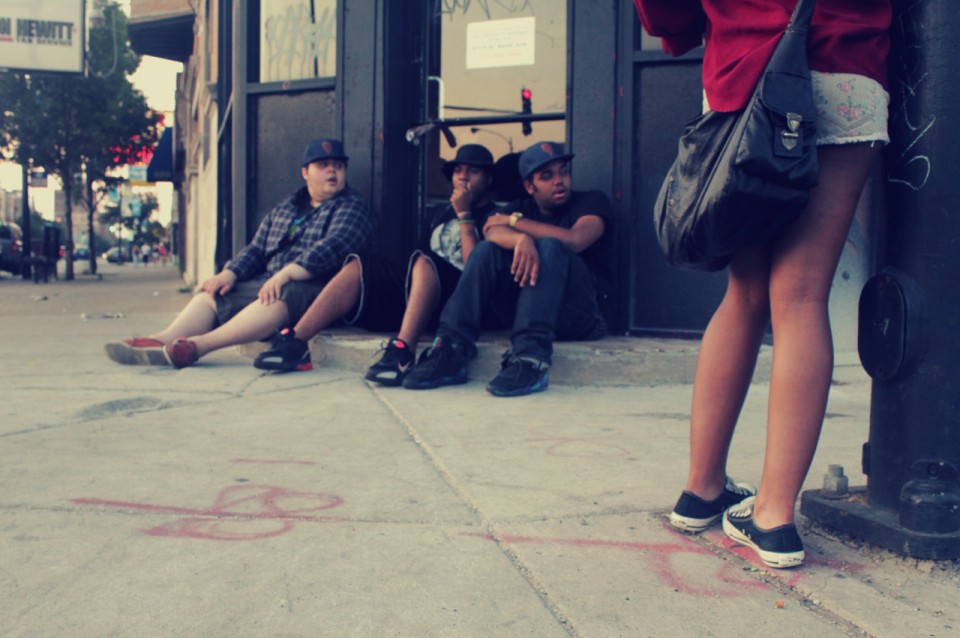 Here is the official music video for "#MoPurp", the new record from Chicago's Alex Wiley and his forthcoming mixtape, Village Up.  "#MoPurp" features guest appearances from fellow up and coming Chicago emcees, Chance The Rapper and Kembe X, and production from Chris Calor.  The video was directed and edited by Elijah Alvarado of High Ambition.
The last record we got from Alex was the Closed Sessions release, "Game Face" featuring Scheme. This is a great follow-up, and some will remember these verses from the "Freestyle In The Park" featuring Alex, Kembe, Chance, and other artists from our Under 21 edition of Digital Freshness.  Alex Wiley's debut mixtape, Village Up, will be released later this year, followed by a collaborative album with Kembe X, which will be released via Chicago's indie-label, Closed Sessions.
Watch the video below.